TrackMyFitness:
Personal Trainer
Role
Lead Designer
Overview
TrackMyFitness: Personal Trainer provides video workout routines for users to follow along to. While this app still utilizes the repetition counting technology, it is more focused on users that are new to the fitness world and that need more direction on what to do. The Personal Trainer product offers apps for iOS, Apple Watch, Apple TV, Android, and Android Wear.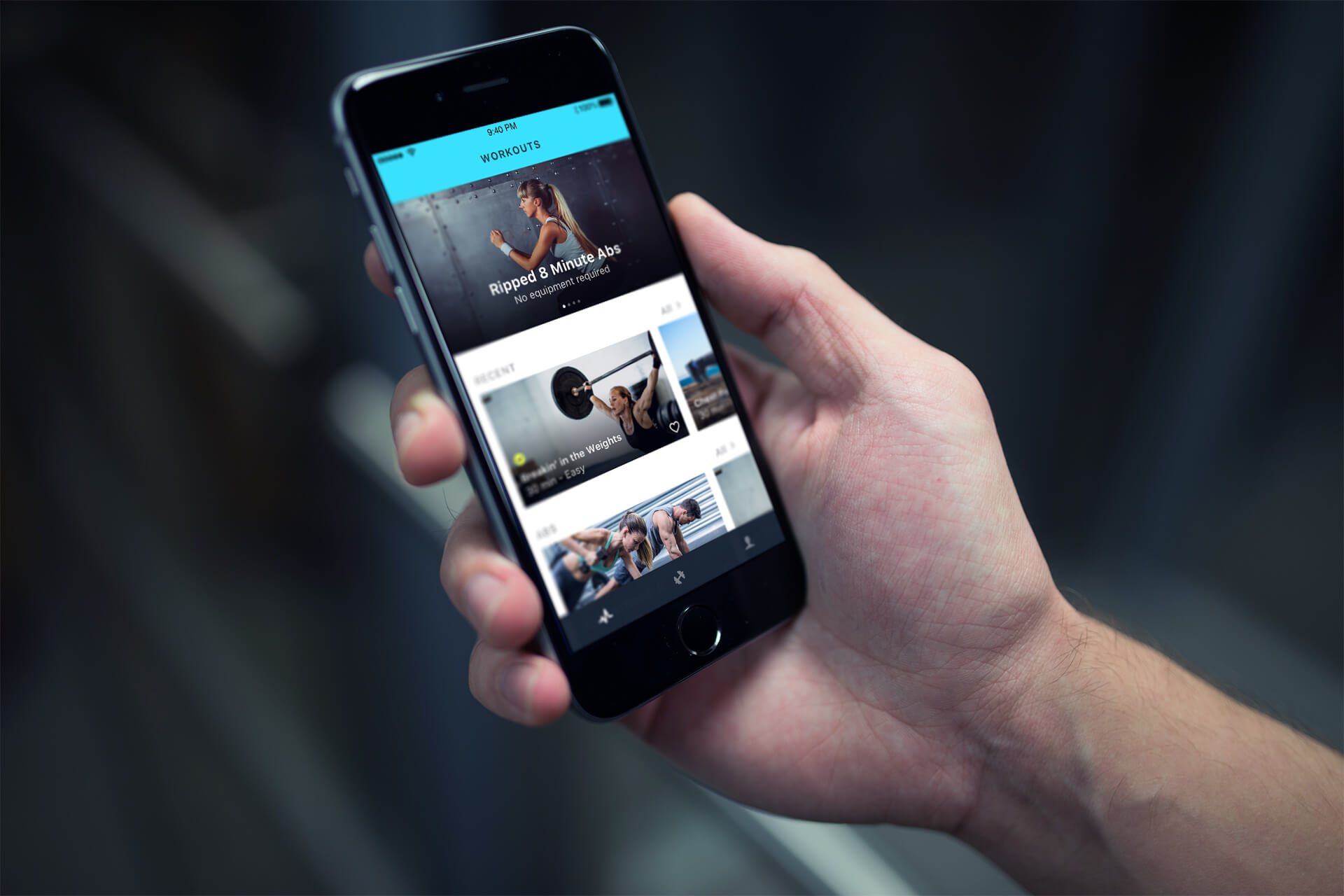 Problem
We all know how imporant fitness is for our overall health, but many of us just don't know where to start. Going to the gym is intimidating, and finding time to commit to working out is hard. The Personal Trainer app is perfect for people who care about getting more exercise, but need an extra little push. We provide a range of video workout routines for people to follow along to, and if they have wearable devices, they can track their reps for better insights on how they're progressing.
Process
It was important for us to recognize that there were several different ways that someone could use our app. Unlike the Exercise Tracker app, Personal Trainer doesn't necessarily rely on the use of a wearable device. In this case, workout videos are the main focus, so the phone becomes the main device, and a wearable is an accessory that can enhance the experience. We assume that a large chunk of the user base does not have a smart watch yet, so they will simply be watching and following along to videos on their phone. For the tech-savy folks with a smart watch, we identified two different use cases. If you have a watch but still want to watch the videos, your watch will act as a rep counter so that you can log more specific information about your workout. On the other hand, if you're at the gym and don't want to worry about watching a video, your watch can guide you along, providing cues for when to start/stop a set and a simple preview of each exercise that you should perform.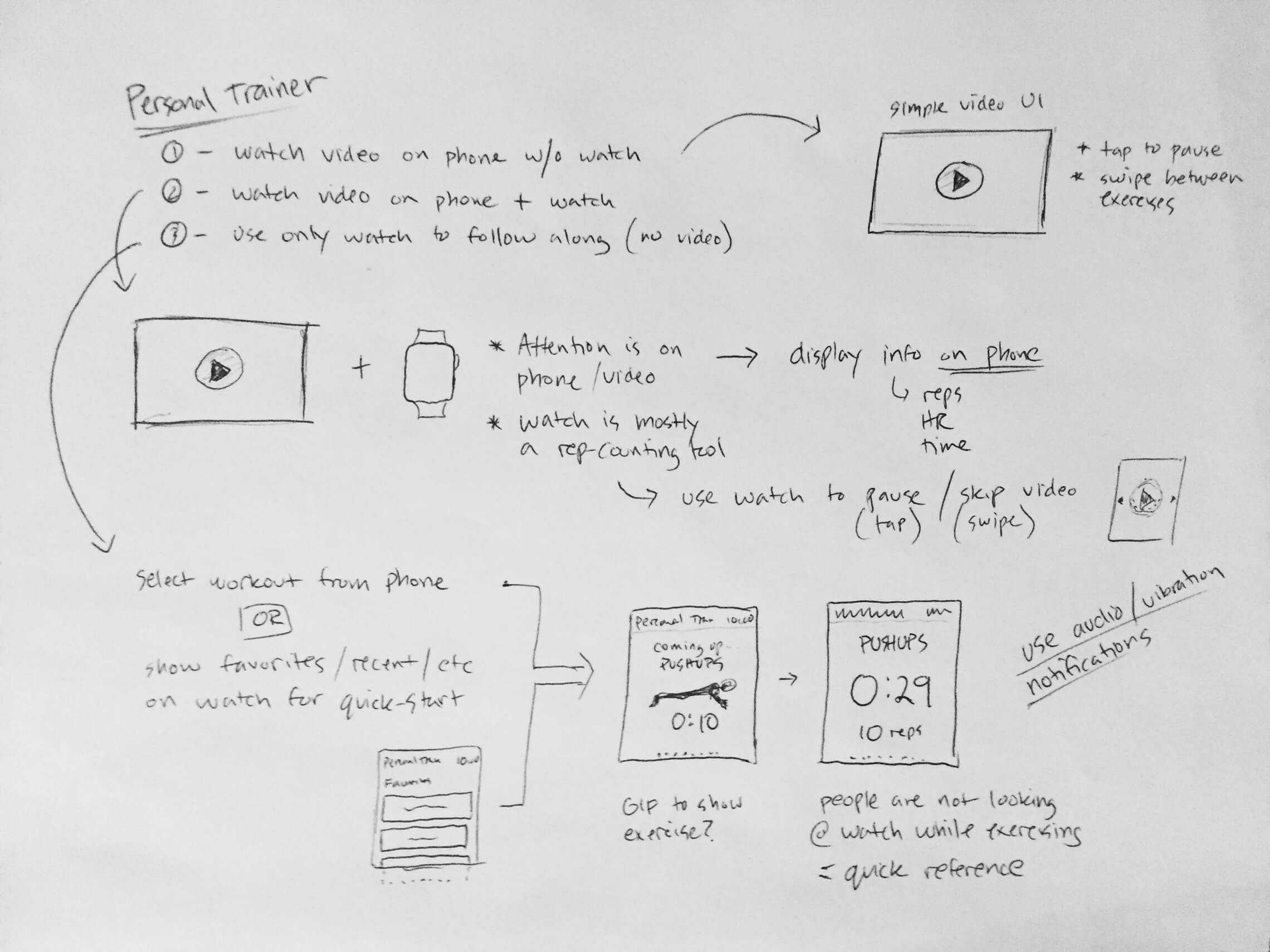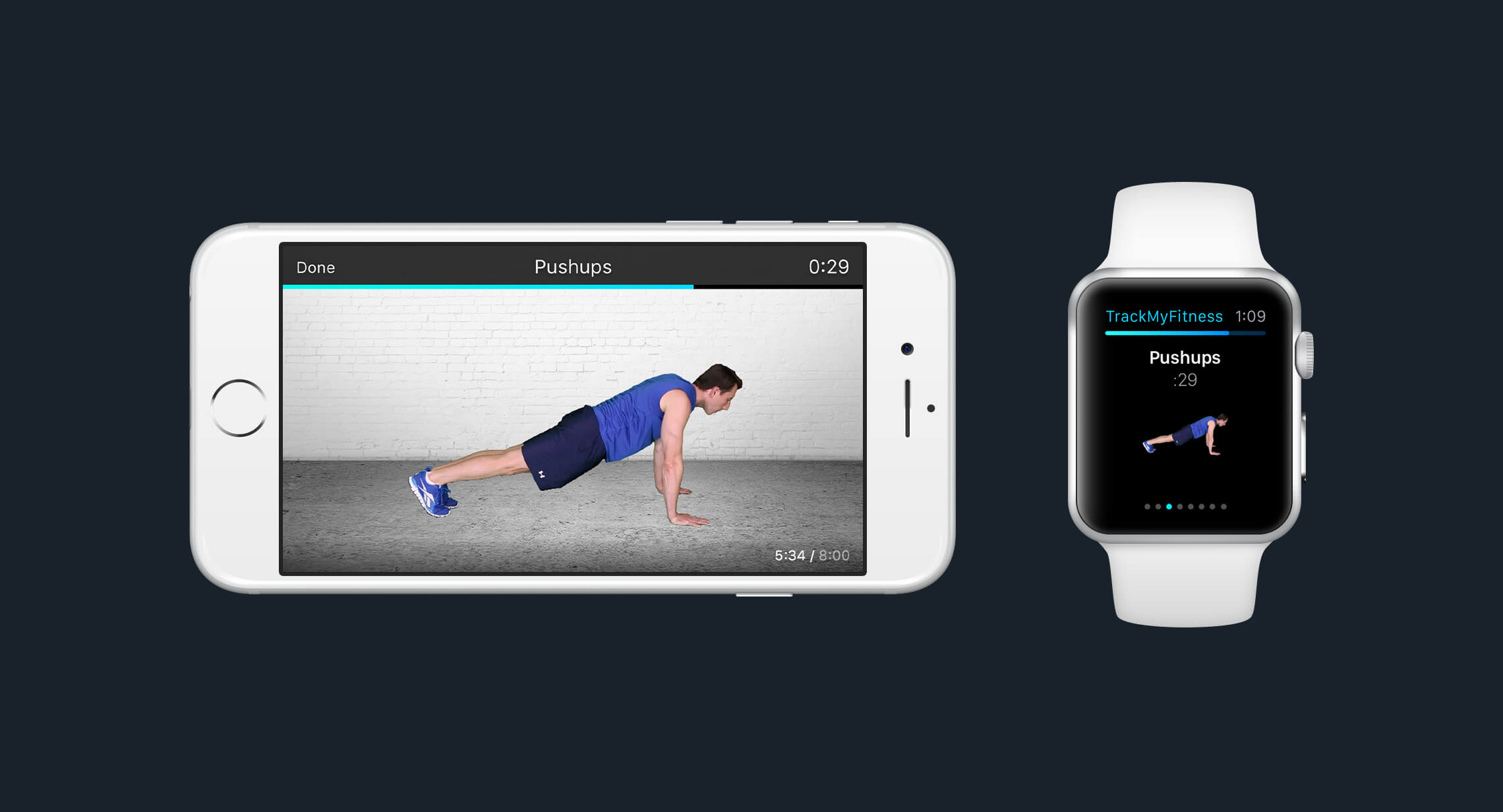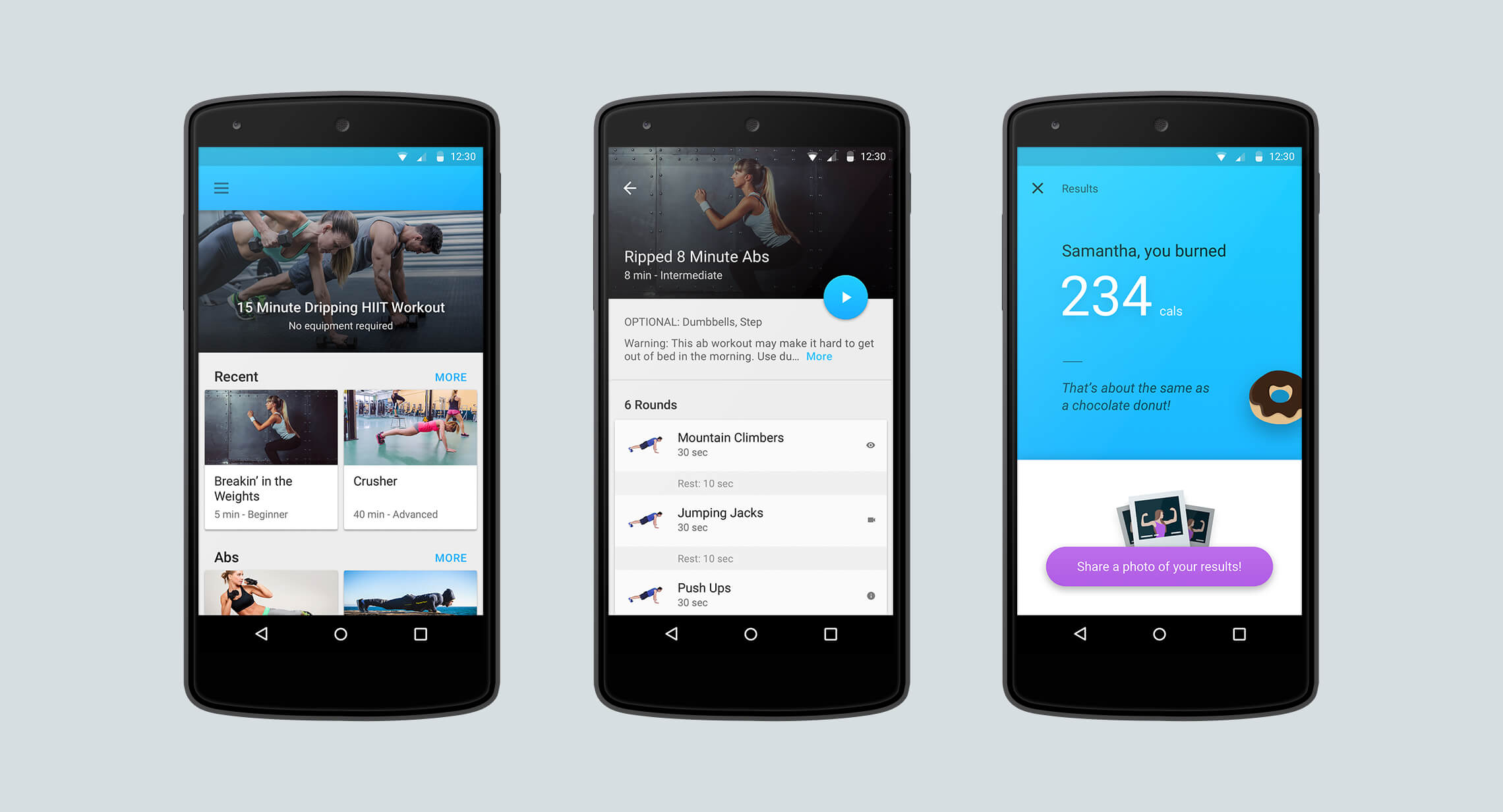 A New Opportunity
Because of the video-centric nature of the Personal Trainer app, we were really excited about the release of the new Apple TV and it's unique App Store. What better way to access our content than on a large screen in the comfort of your own home? Even better, the Apple TV remote has its own built-in sensors that we can use to track repetitions.